Trophée Boulanger Yachts Trophy
"PHRF I/B"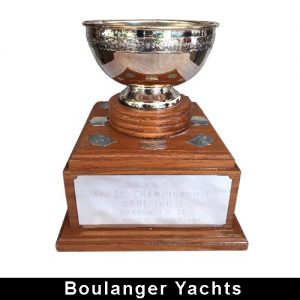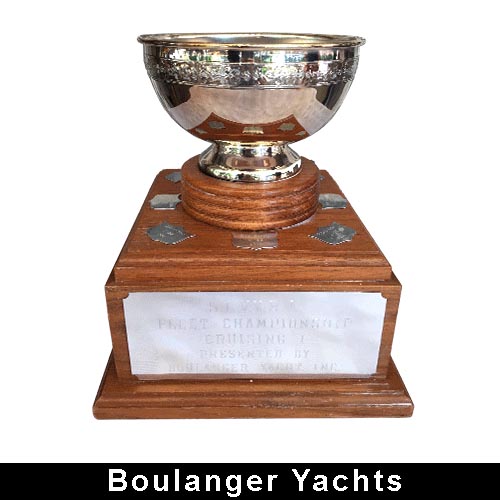 Originally donated to SLVYRA in 1979 by Boulanger Yachts.
In 1985 the SLVYRA Executive took the decision to re-deed this trophy to recognize achievement in the Lac St. Louis Season Champion as determined by Regional Circuit Scoring.
Donné à l'origine à SLVYRA en 1979 par Boulanger Yachts.
En 1985, le comité exécutif de SLVYRA a pris la décision de refaire le tirage de ce trophée pour reconnaître les réalisations du champion de la saison du Lac Saint-Louis, tel que déterminé par la notation des circuits régionaux.
The Trophies remain the property of SLVYRA, and the award winners will be tracked by SLVYRA and posted here on this site. It should be noted that not all trophies are awarded every year.
Les trophées restent la propriété de SLVYRA, et les gagnants seront suivis par SLVYRA et affichés ici sur ce site. Il convient de noter que tous les trophées ne sont pas attribués chaque année.