Trophée Deb Trophy
"J24"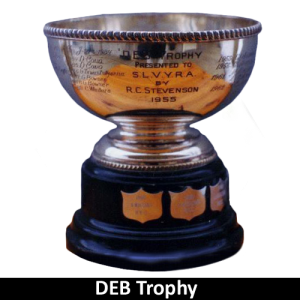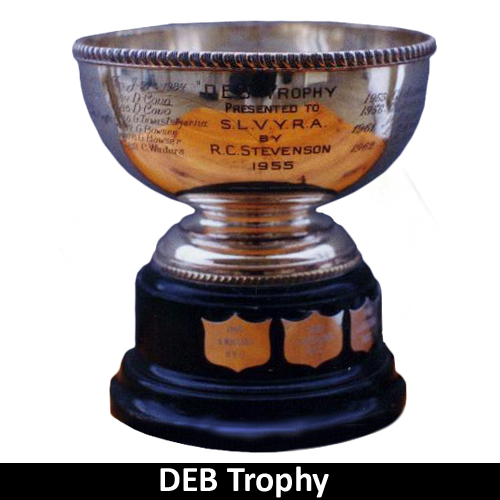 No history of donor. Was presented to PCYC
Dragon winner in 1954. Re-deeded in 1975 for
Mirage and in 1984 to J-24's.
April 2006; Assigned to
Pointe Claire YC for use in
the Tanzer 22 class at the
Montreal One Design. (MODR)
Pas d'antécédent de donneur. A été présenté au PCYC
Gagnant du Dragon en 1954. Re-cédé en 1975 pour
Mirage et en 1984 aux J-24.
Avril 2006; Assigné à
Pointe Claire YC pour utilisation dans
la classe Tanzer 22 au
Montréal One Design. (MODR)
En ce moment, nous recherchons des détails sur l'histoire de ce trophée. Si vous pouvez nous aider, veuillez nous contacter.
At this time we are researching details of the history of this trophy. If you can help please contact us.
The Trophies remain the property of SLVYRA, and the award winners will be tracked by SLVYRA and posted here on this site. It should be noted that not all trophies are awarded every year.
Les trophées restent la propriété de SLVYRA, et les gagnants seront suivis par SLVYRA et affichés ici sur ce site. Il convient de noter que tous les trophées ne sont pas attribués chaque année.